Campaign Brief recognises and showcases the great work that is being produced in the region with The Work 2023 Contenders…
KitKat: Have AI Break
Wunderman Thompson
After 65 years of saying 'Have a break', in 2023 KitKat recognised an opportunity to do it themselves, by letting AI write an entire campaign so they could sit and enjoy a hard-earned break. 'Have AI Break' was about working smarter, not harder – prompting Open AI with some generic briefs to generate half-decent social video scripts, 'almost ok' visuals and totally fine VO. And because it was relatively light work, we could generate all kinds of ads, for Youtube, Instagram, TikTok, audio and podcasts. It wasn't perfect, but the only finger we needed to lift was a chocolate one.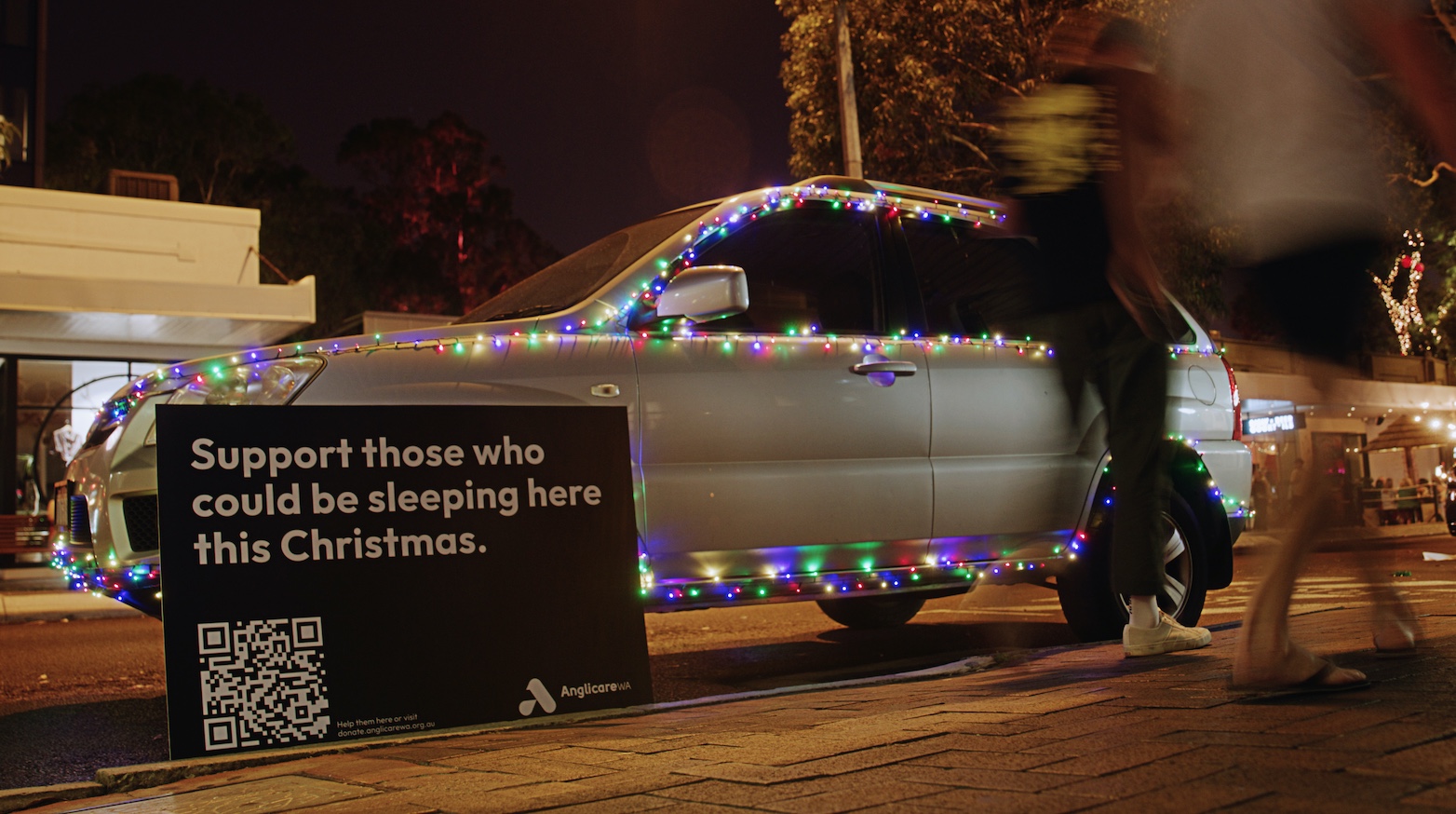 Anglicare: Home for The Holidays
Wunderman Thompson
With the cost of living rising and house and rental markets becoming increasingly inaccessible, more West Australians are facing homelessness at a time of year when they should be celebrating at home with their loved ones. To raise awareness and much needed funding during a time of cause fatigue, the message needed to stand out. Home for The Holydays was about dialling up that contrast by displaying Christmas lights in places no one should call home, encouraging people to not only reflect but also donate directly from the spot.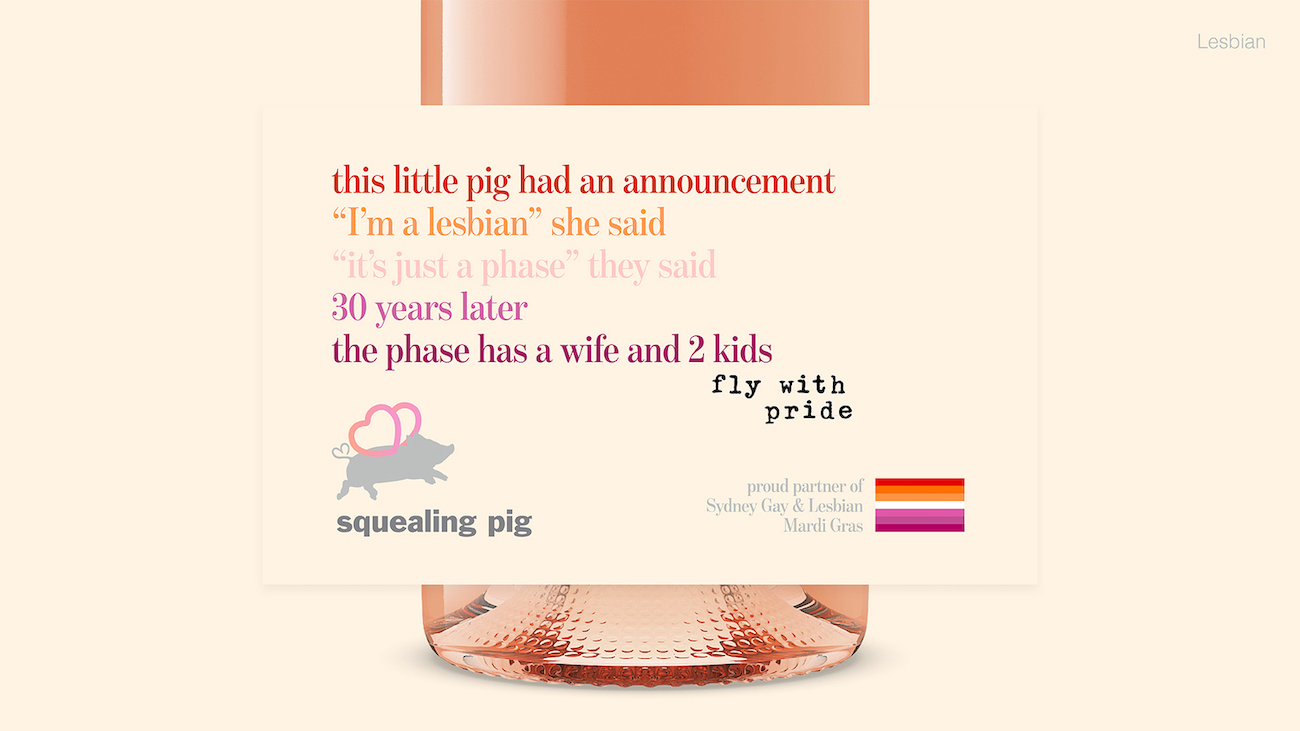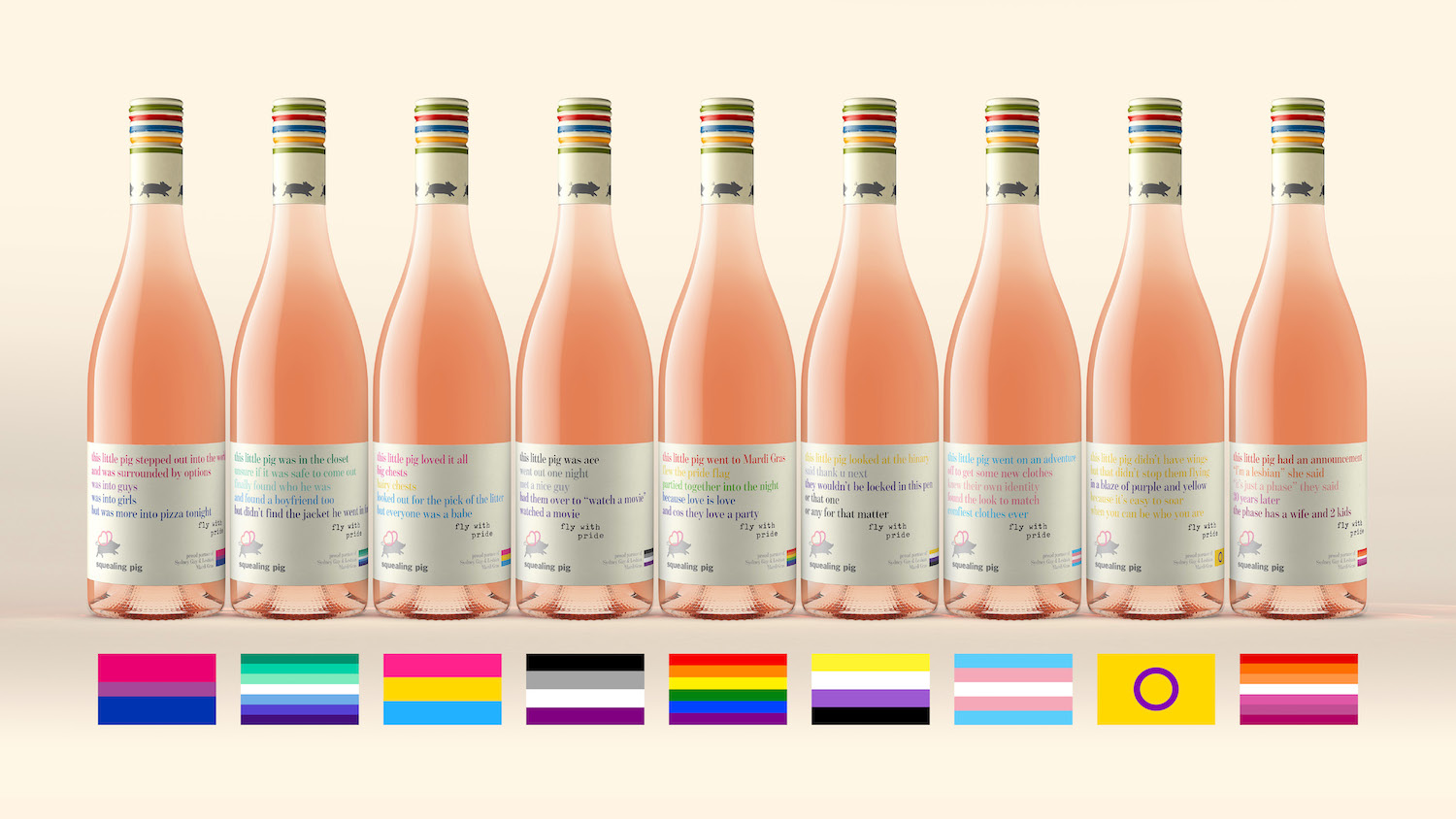 Squealing Pig: The Curly Tales of Mardi Gras
Wunderman Thompson
As a toast to all the colourful spectrums of love, sexual orientation and gender identity, Squealing Pig also got dressed up for Mardi Gras, by giving their most ownable brand asset a loud and proud makeover – switching out the labels on every bottle of Rosé across the country with nine limited-edition Pride Labels. The classic 'little pigs' nursery rhyme that features on every bottle was rewritten to tell nine unique LGBTQIA+ curly tales, the colours used across the lines of each story visualising the flag that each group proudly marches under.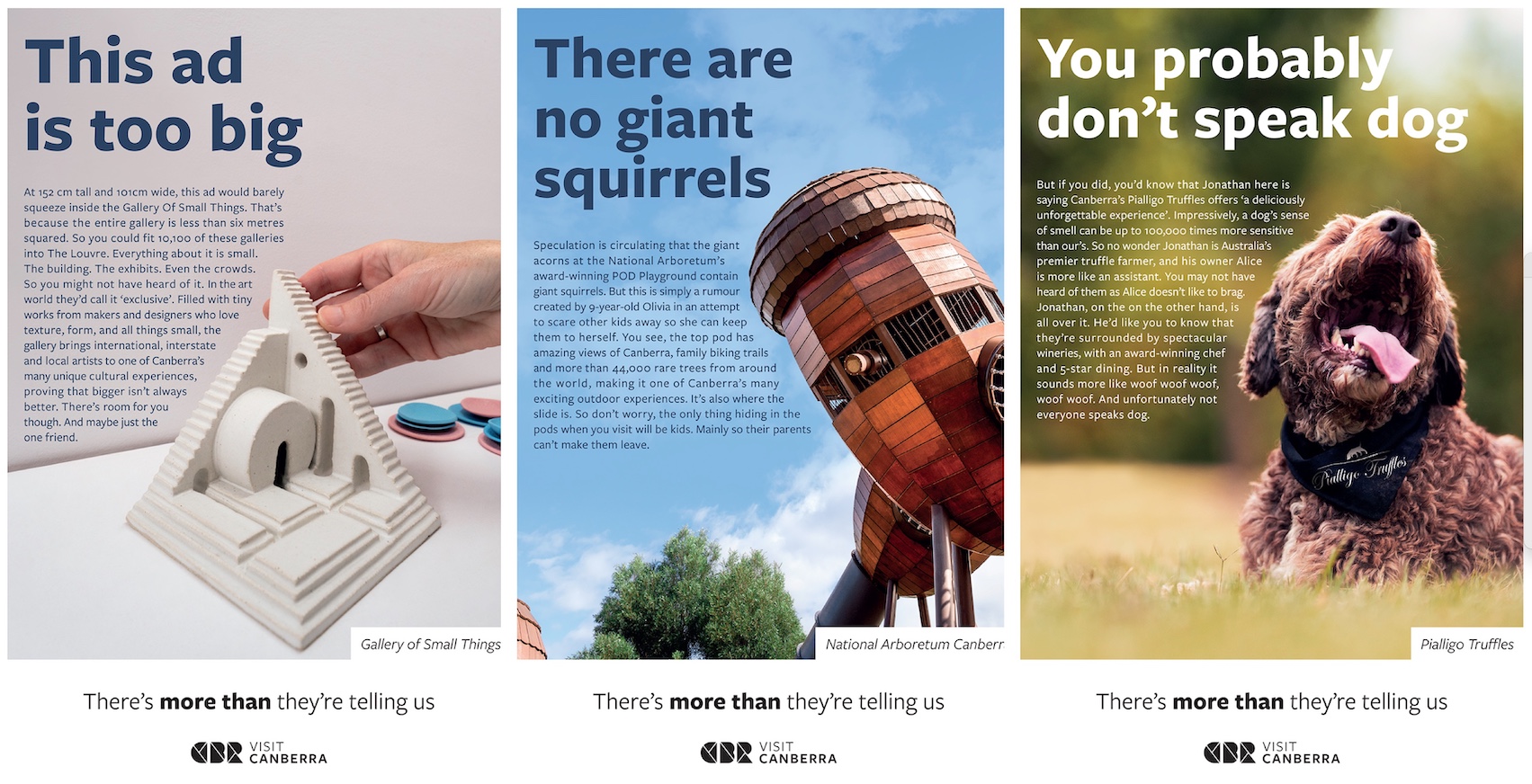 Visit Canberra: There's More Than They're Telling Us
Wunderman Thompson
Canberra has no Great Barrier Reef, no Great Ocean Road, and no great… Opera House. But it does have some unique experiences that have gone slightly under the radar. It was time to encourage those that last visited on their year 6 school trips, to come back and discover that there's much more to the destination than they realised. Rather than relying on typical tourism formulas, 'There's more than they're telling us' created a new personality for the destination, acknowledging that the breadth of Canberra's tourism offering is unknown and unassumed by much of the nation, offering up witty reasons why this might be the case. A humble farmer with a chatty dog, a bossy and secretive 9-year-old, and a miniature gallery challenged by floorspace all feature as reasons why you may have yet to hear of these draw-card experiences.
The deadline for Campaign Brief's The Work 2023 is now closed.