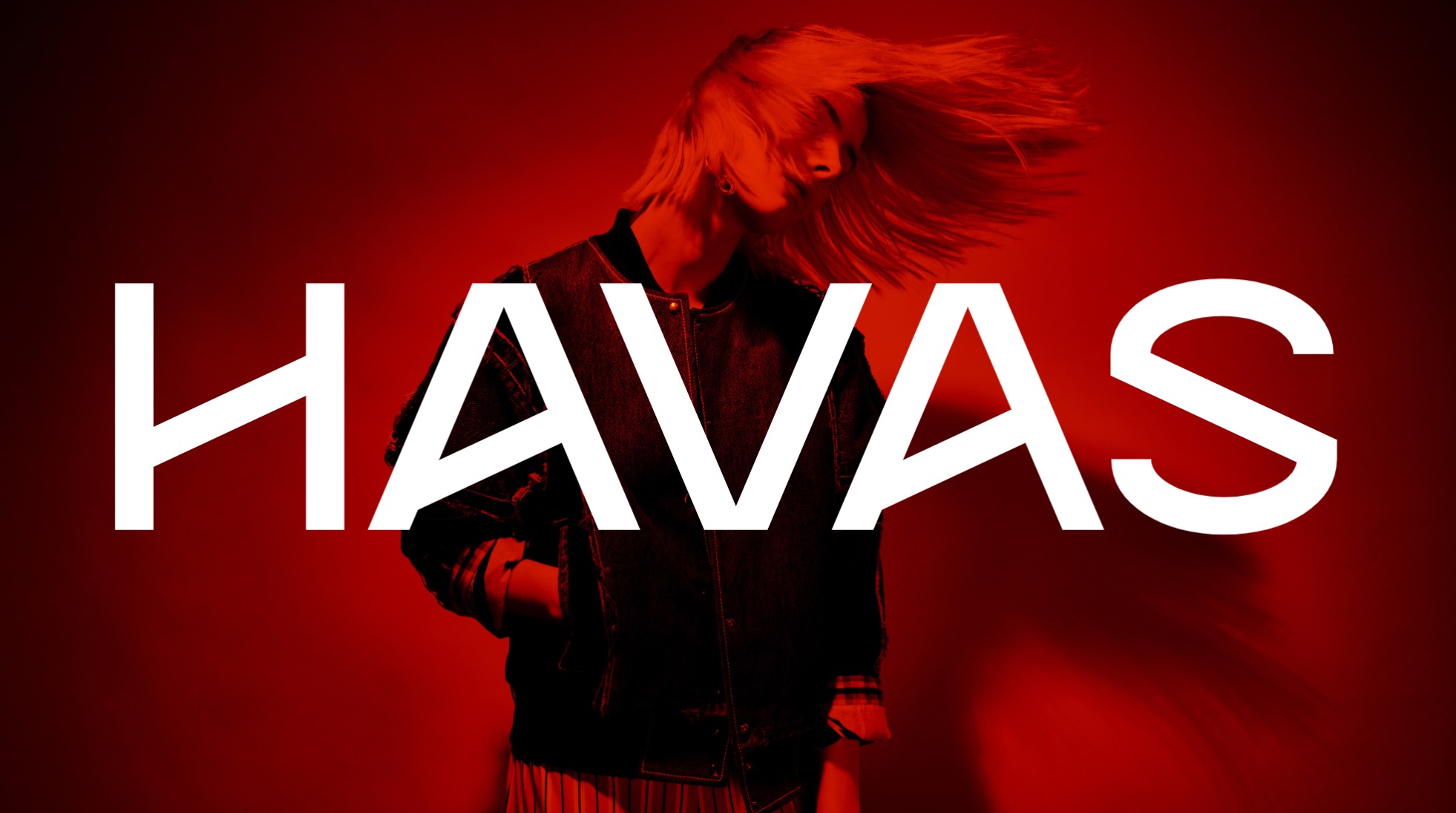 Today marks a defining moment in Havas' almost 200-year history as it unveils a refreshed look and reimagined brand architecture that more clearly tell its story.
In line with the acceleration of its strategy rooted in integration, Havas is bringing all Havas branded networks and operating companies under one new, shared brand identity, which will amplify the true nature of Havas: a client-centric, creative powerhouse that is part of the Vivendi Group, at the crossroads of entertainment and communications. Non-Havas branded networks and operating companies will maintain their individual identities but will add an endorsement that clearly links back to Havas.
The refresh kicks off today with Havas' headquarters in Paris and key Havas Villages around the globe, including London, Madrid, Mumbai, and New York, to be rolled out company-wide in phases over the balance of the year. The update encompasses all Havas physical and digital branding worldwide, including a new corporate website organized by core services, providing a more client-centric experience.
As one of the six largest groups globally with more than 22,000 people in over 100 countries, a single, modernized, dynamic brand elevates Havas' offer and unlocks value for clients and talent alike. Realized in collaboration with Conran Design Group, the new brand is all about positive upward momentum, expressed visually with a dynamic edge that represents the creativity and forward-looking mentality at the heart of Havas' business.
Says Yannick Bolloré, chairman and CEO of Havas: "Havas is unique in being the most integrated, meaningful, and entertainment-oriented group in our industry. Our new identity is much more than a logo tweak. It reinforces our difference and gives us a competitive advantage by simplifying our service lines and highlighting our core values. It ensures we are treating our brand as a powerful, meaningful business asset and capitalizing on our integrated approach to deliver seamless communications strategies that exceed our clients' expectations."
Says Thom Newton, global CEO of Conran Design Group: "Making the Havas brand a meaningful business asset, meant addressing two fundamental challenges. The first, to improve client-centricity by integrating the brand architecture system and optimising the navigation of services. The second, to make the Havas brand truly distinctive through a new visual identity built around a characterful, modern logotype and signature assets that represent positive momentum. The new visual identity and endorsement system will present all Havas networks and operating companies as 'One Havas', making the group more meaningful as a multiplier that adds value across the portfolio."