The Forever Reef Project, spearheaded by the Great Barrier Reef Legacy, has opened the world's first living coral biobank facility at Cairns Aquarium, emphasising the need to preserve and create a back-up facility for coral species. To highlight the groundbreaking work being undertaken at the biobank leading creative company M&C Saatchi Group has launched a new brand and campaign to drive private and philanthropic donations for the project.
The biobank is currently preserving vast coral biodiversity through its collection of living coral specimens, creating a repository of live fragments, tissues samples and genetic material to aid in reef research and restoration efforts worldwide.
With 400 species of coral in the Great Barrier Reef, the Forever Reef Project is aiming to collect all species as soon as possible, and currently houses over 50% within the purpose-built Cairns Aquarium facility.
However, the ultimate goal for the project is to collect all 800 species of coral found in the world in order to properly understand and preserve all species, and complete the most precious collection on Earth. To do that, it needs additional funding.
Dr Dean Miller, managing director of Great Barrier Reef Legacy and project director: "We've had four mass coral bleaching events in the last six years on the Great Barrier Reef, and over 50% of corals gone in the last few decades. The most vulnerable corals and coral reefs are in danger, and we don't have a moment to lose to protect and preserve this precious collection.
"The Forever Reef Project aims to preserve the genetic biodiversity of hard coral species and catalogue, collect and store living fragments, tissue and genetic samples in a 'coral ark' to maintain the living biodiversity of corals before it's too late."
Says Sharon Edmonston, group creative director at M&C Saatchi Group: "Working with Great Barrier Reef Legacy on a project that could preserve our planet's coral biodiversity has been an incredibly meaningful experience for everyone involved. This project isn't a shot in the dark, success is guaranteed, the answer is right in front of us, we just need people to rally together and act."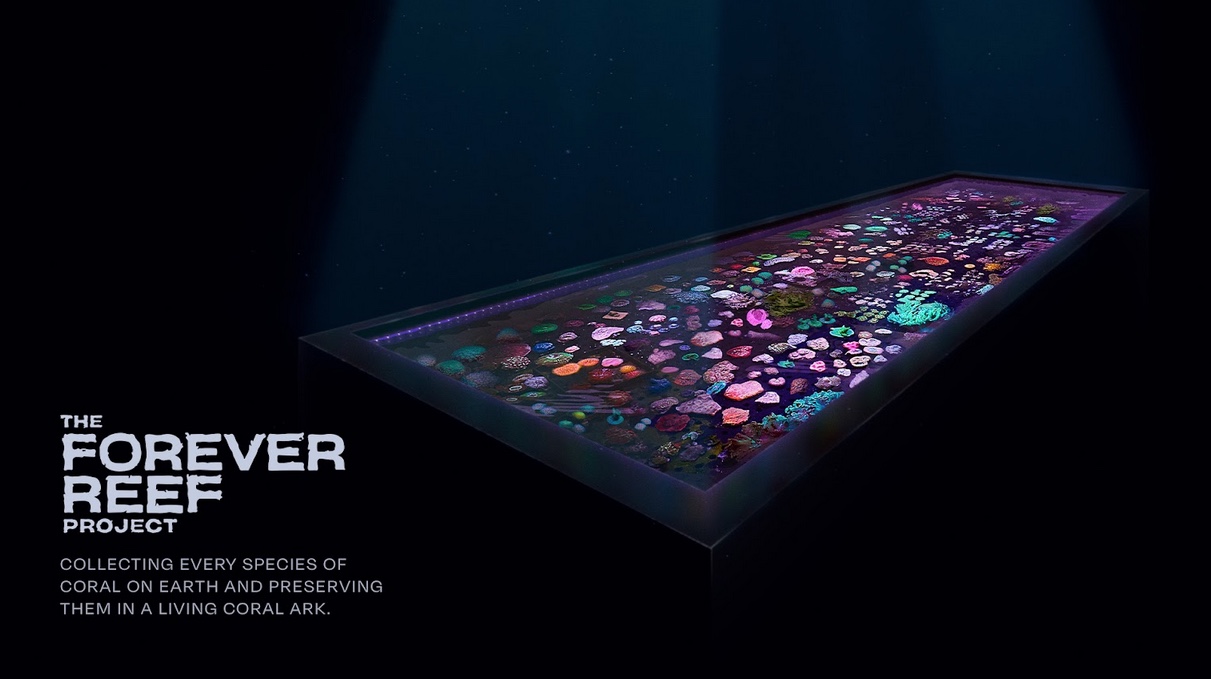 The biobank at the Cairns Aquarium provides Australians and tourists alike with a hands-on opportunity to see the biobank in action.
Says Dr Charlie Veron, nicknamed the 'Godfather of Coral': "Coral reefs are critically important ecosystems. They support 25% of all marine life and provide essential goods and services to an estimated one billion people, including many of the world's most vulnerable. With climate change and global warming occurring, more bleaching events are expected which will cause more losses of the most vulnerable coral reefs and species."
The campaign will be across owned and earned media to drive donations to the Project.
To find out more about the project, visit www.foreverreef.org.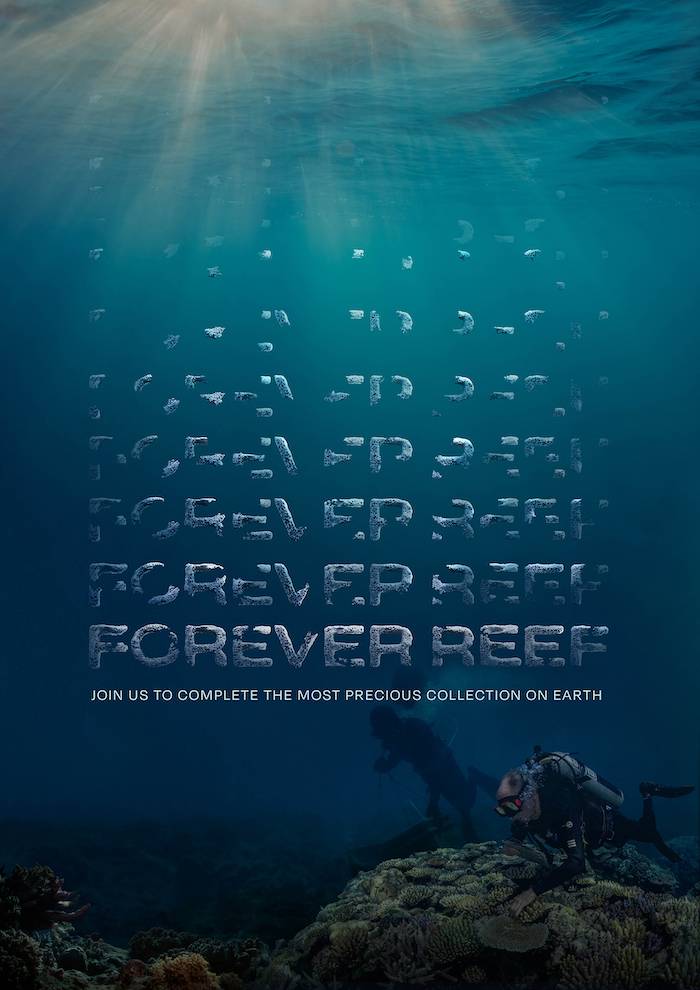 Great Barrier Reef Legacy
Marketing Director: Dean Miller
M&C Saatchi Sydney
CCO: Cam Blackley
Group Creative Director: Sharon Edmondston
Head of Group Marketing & Communications: Amanda Quested
Group Innovation Director: Ben Cooper
Head of Strategy: Nick Jacobs
Copywriter: William Campion
Art Director: Jackson Elliott
Senior Account Manager: Dorian Lagarrigue
Executive Integrated Producer: Gemma Heyes
Senior TV Producer: Simone Greentree
Senior Producer: Greg Hyslop
Design Director: James Jamias
Digital Designer: Joan Nakazono
Retoucher: Matthew Cox
Public Relations (S&E)
Senior Account Director: Saynaree Oudomvilay
Senior Account Manager: Sunny Manadavadi
Resolution Design (RES)
Creative Director: Tim Dyroff
Producer: Mitchell Carr
Editor: Nick Lever
Assistant Editor: Max Dawson
Compositor: Doron Man
3D Artist: Mitch Viney
Colourist: Marcus Timpson